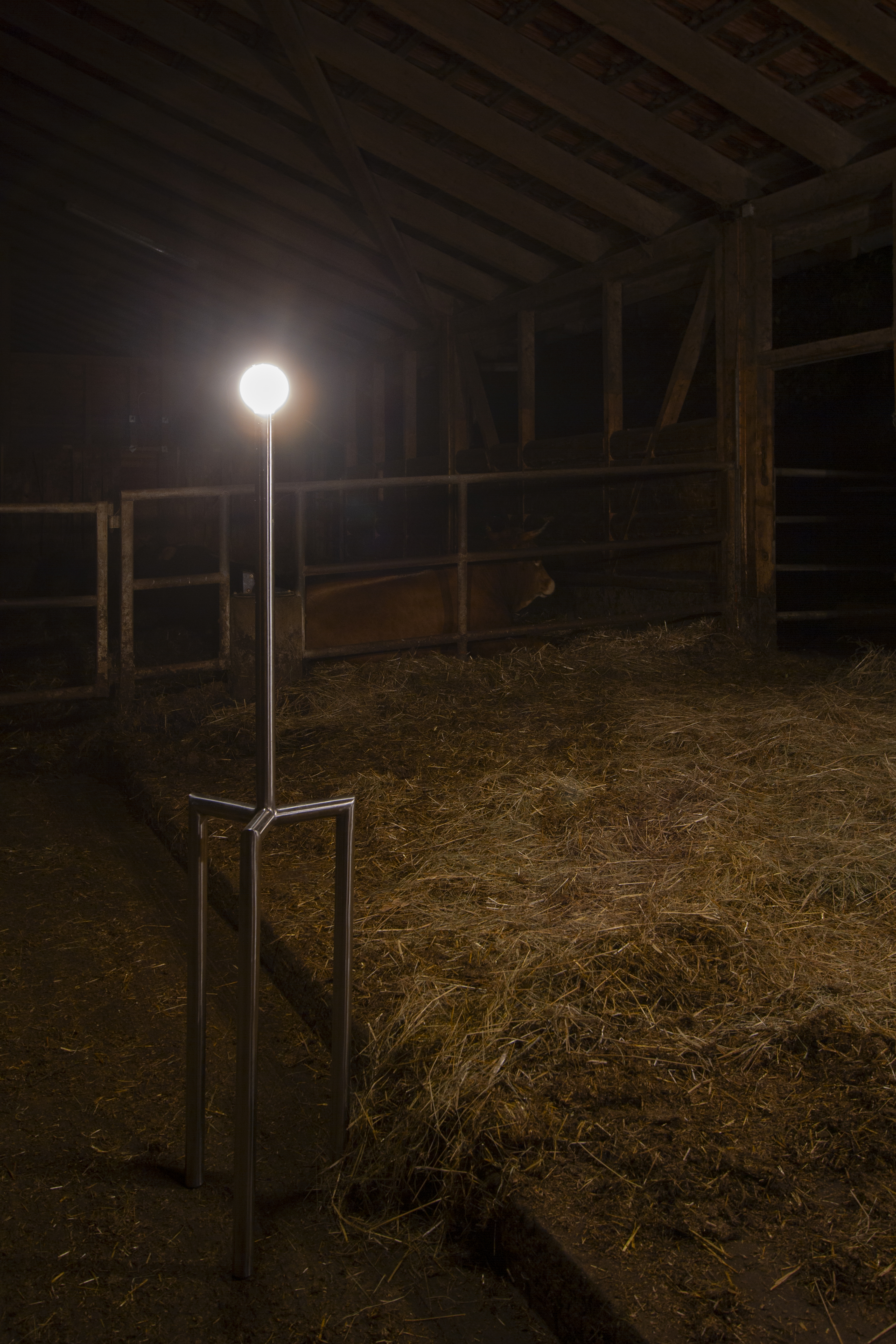 Inspired by the pleasure gardens that already existed in ancient times, this pleasure garden becomes a planter for the blossom of pleasure, the passiflora.
These "pleasure gardens" were conceived as private paradises for the upper class, who forced nature into symmetry and geometrical shapes, producing s seemingly harmonious mixture of nature and the manmade, often ornamented by stone-cold gods, statues and myths displayed on pedestals. Hannah Kuhlmann and Delphine Lejeune shaped another temporary testing place for these ghosts of the real thing, placing an artificial offspring of the passiflora within a Lustgarten of their own.
–In collaboration with Delphine Lejeune
A wicked game we play, in the luminaire's glow, "Lovefool" it's called, and here's how it goes, Two hearts in the spotlight, an unusual pair, One's a wild jester, the other, honest and fair.

Chained together, an unbreakable link, A symbol of love, not as easy as you think, The jester's heart dances, in jest and delight, While the honest heart shines with enduring might.

In this whimsical world of love's funny scheme, Where jesters and lovers collide in a dream, "Lovefool" reminds us, love's a playful quest, With jesters and honesty, we're all doubly blessed.
–Chat GPT
THE EPHEMERAL RESIDENT
2023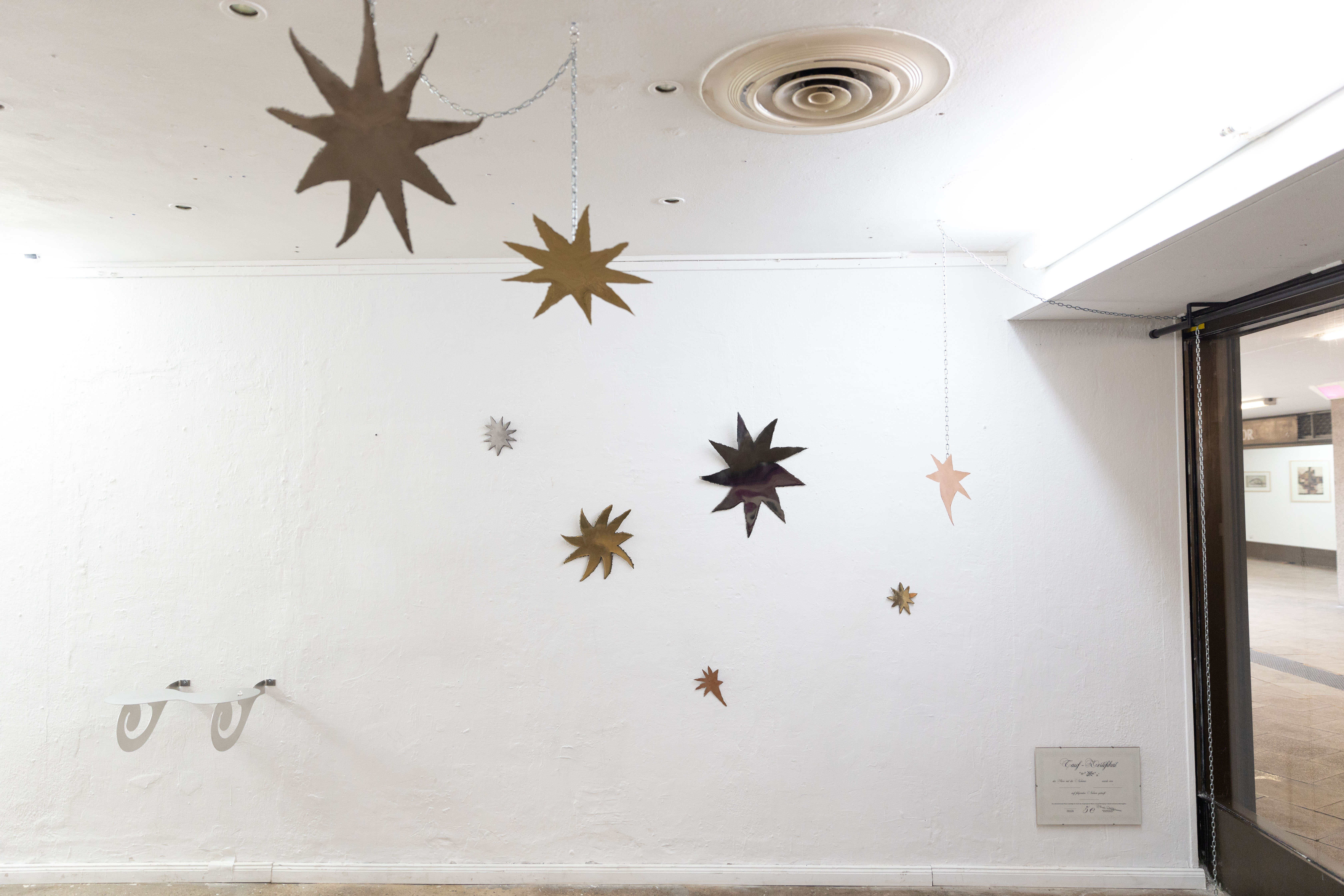 COLLECTION OF REFLECTION
2021
First
impressions of a new ongoing project called collection of reflection. Presented at "De Melkkamer" in Maastricht – the Netherlands. During the last Covid–Period in spring 2021 Anne Büscher and I swaped our showrooms and shared our current workprocess, because we where in deep need of exchange. "Collection of Reflection" deals with allowing yourself a moment of rest and connect with oneself to reflect on external circumstances.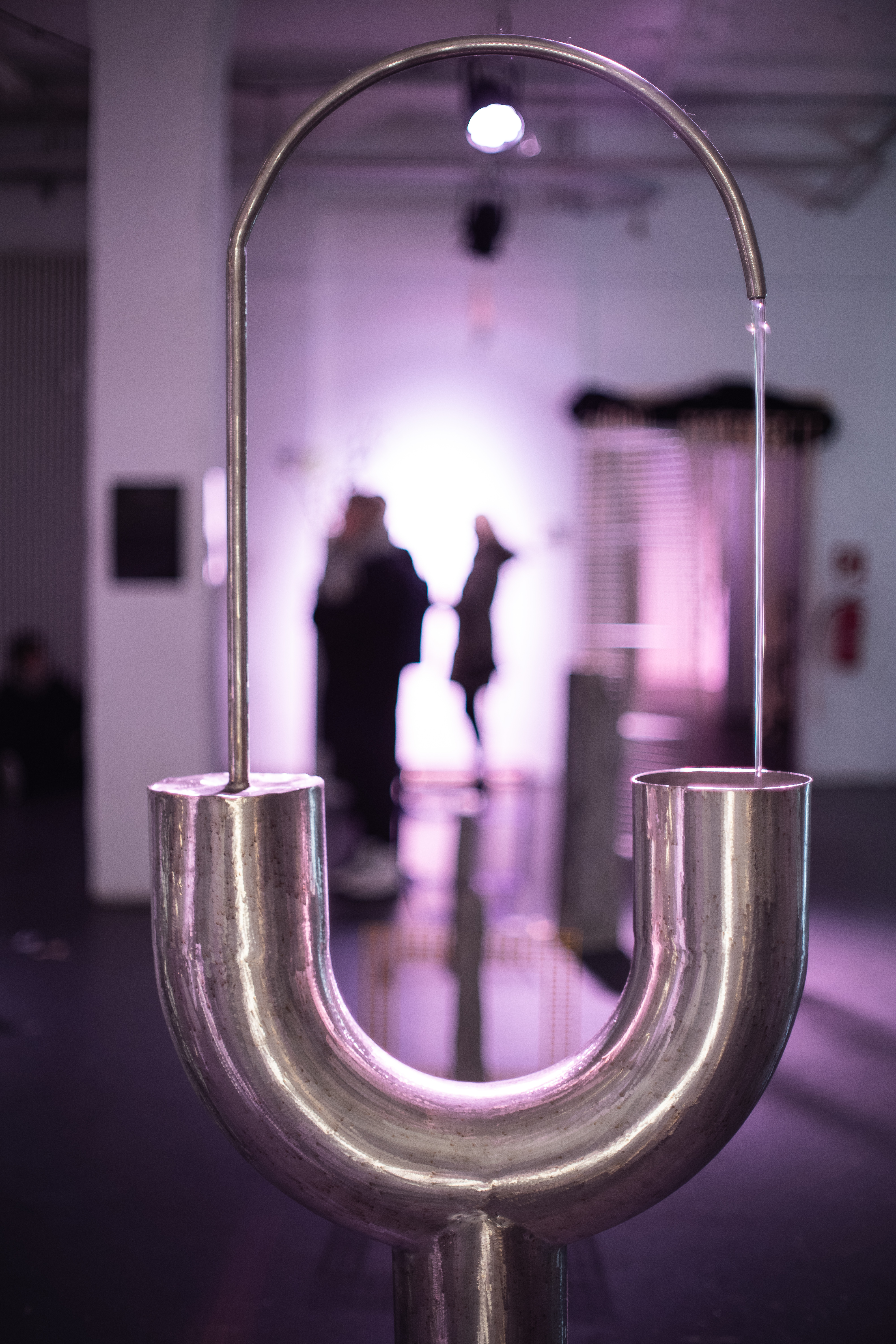 BOB'S BLANKS
2019
"BOB'S BLANKS" consits a skulptur–duo, an indoor fountain and a related sitting object made from stainlesssteel waterpipes. Improves Air Quality. When the water evaporates from your indoor water features, negative ions are released. These negative ions cleanse the air, making it more refreshing to breathe. The clean air also helps you think more clearly and focus better. Doubles as a Humidifier. Wall mounted and free standing fountains add to the moisture of the room, making it more humid. This is great to have when one is con gested due to a cold or illness. An increase in humidity is also good for your indoor plants, making them healthy and vibrantlooking.
HOMO LUDENS
2018
Playing brings temporary wholeness into our imperfect world and our complicated lives. With playing, we discover our individual qualities and develope our personality. Inspired by the book Homo Ludens, first published 1938 by dutch historian and cultural theorist Johan Huizinga. It discusses the importance of the game element in culture and society. Huizinga suggests that the game is primary and a necessary (though not sufficient) condition for the generation of culture.